Record car sales with loan and leasing options to match
Published: 5/9/23
Aussies bought a record 96,859 new vehicles in July – a 14.7% increase on the previous year (84,461) and 4.4% higher than the previous July record (92,754) in 2017.
The top-selling vehicles in July were the Ford Ranger (5,143 sales), Toyota Hi-Lux (4,670), MG ZS (3,852), Tesla Model Y (3,330) and Toyota RAV4 (2,750).
FCAI Chief Executive Tony Weber said the July 2023 result was an indication that the market was continuing to recover from supply shortages caused by pandemic-era plant shutdowns, microprocessor shortages, and logistics and shipping bottlenecks.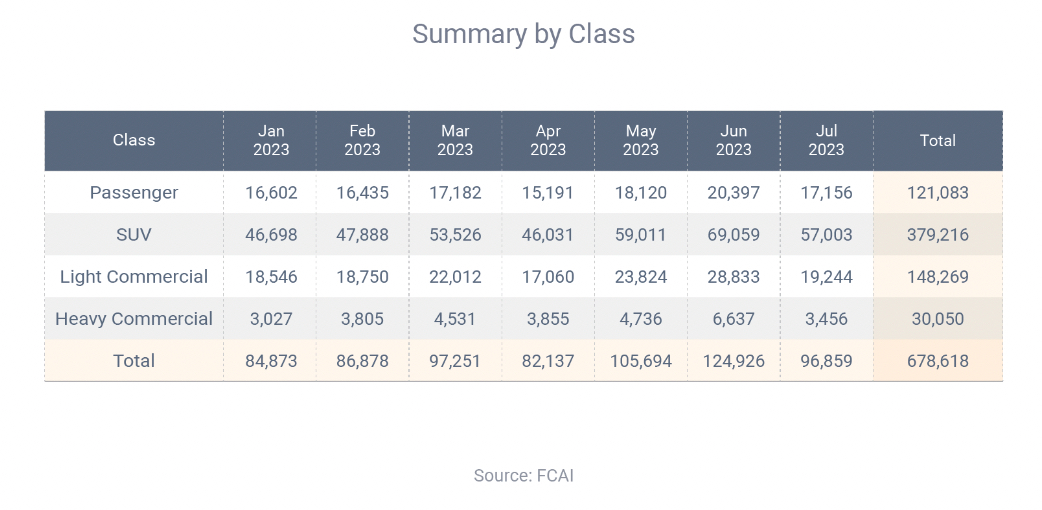 "During the past 12 months the issue has been one of securing supply for consumers, however as these pressures ease, we are starting to see a return to more stable market conditions," he said.
Whether you want to buy a new family car, a delivery vehicle, or a whole fleet for your business, your Green Team Finance Broker can help you to find a better deal on your car finance.
Four ways to buy your new car (or fleet)
If you're thinking about getting a new set of wheels, you might have more finance options than you realise.
They include:
1. Traditional Car Loan
This involves buying the vehicle, by putting down a deposit of 10-20% and borrowing the rest.
2. Balloon Payment
A lot of car loans include a balloon option, which allows you to reduce your monthly repayments in exchange for making a one-off 'balloon' payment at the end of the loan term. Generally, a balloon loan costs more over the life of the loan than a standard loan.
3. Lease
You don't have to buy a vehicle; you can lease instead. With a lease, you make monthly payments over a set number of years (usually 3 – 7 years); at the end of that term, you can either buy the car or return it.
4. Novated Lease
Under this option your employer leases the vehicle from a vehicle supplier and the costs are deducted from your pre-tax salary.
Car Buying Service for Green Finance Group Clients
In addition to saving you money on your business or personal car finance we also have access to experienced, independent Motor Vehicle Consultants who can actually find a new or used car for you. They do all the research, negotiate best price, and even deliver the vehicle to your door. No running around!
If now's the time for new wheels reach out to your Green Team Finance Broker and we'll guide you through car leasing and loan options to suit you.
THE FINEPRINT: The information provided on this site is on the understanding that it is for illustrative and discussion purposes only. While all care and attention are taken in its preparation any party seeking to rely on its content or otherwise should make their own enquiries and research to ensure its relevance to your specific personal and business requirements and circumstances.
Green Finance Group Pty Ltd ACN 145 035 221 is authorised under LMG Broker Services Pty Ltd ACN 632 405 504 Australian Credit Licence 517192.